More than worth a visit!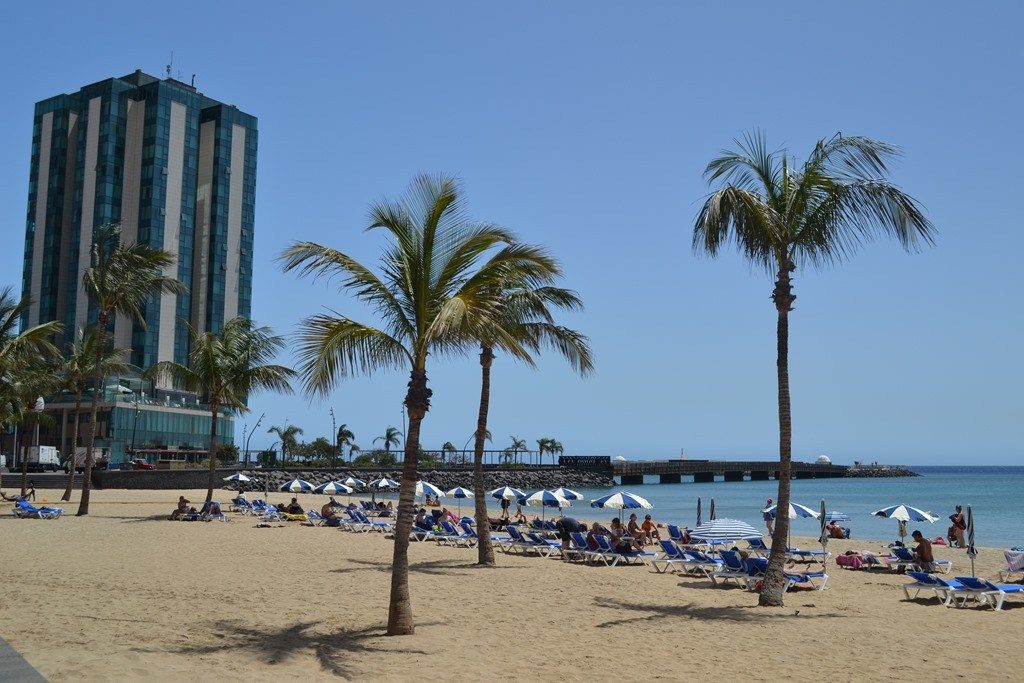 If you like a street market on Saturday morning Arrecife is the place to visit. If you prefer it quieter… from Monday to Friday always a pleasant bustle.
Getting at the capital of Lanzarote
If you have your own rental car the best and easiest place is the car park underneath the Gran Hotel.
You can see the hotel from anywhere and won't lose your car.
From all major resorts is a bus connection into Arrecife.
The bus station you should get off is the Intercambiador by the Cabildo and the beach.
A few minutes walk and you get to the Gran Hotel.
Visit the bar on the 17th floor and you can enjoy an incredible view of the city while.
A cup of coffee or tea with a slice of cake makes this visit unforgettable!
Visiting Arrecife
After enjoying this unique view walk along the front, with the ocean on your right. After 500 meters you will see a bridge on your right which leads to a castle. Also more than a visit worth.
Immediately opposite you'll see a pedestrian road called Calle Léon y Castillo, you're in the center of the town.
Walk around the shops and market stalls and don't forget to dive down the little side streets to find some really interesting shops. Take a right at the lower end and you'll come to the church San Gines where there's a food market. Pop into one of the pavement cafés and enjoy chocolate and churros.
Time for lunch in the capital of Lanzarote?
If you walk the full lenght of Calle Léon y Castillo away from the ocean, you'll come to Charco San Ginès, which is a natural lagoon you can walk all the way around.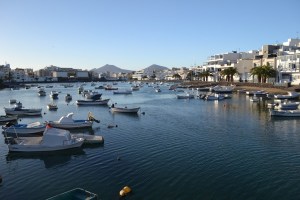 There are dozens of excellent restaurants in this neighborhood all around the lagoon. Here you can enjoy a fabulous lunch at a low price.
Afterwards in Arrecife
Arrecife starts to close after lunch but if you still want to explore some more, head out of the Charco at the ocean end and turn left.
At the end of the road, you will see the entrance of Marina Lanzarote… you can't miss it, look for all the masts.
Here you can find more interesting shops to enjoy and admire the boats.
We wish you an amazing day at the capital Arrecife but bear in mind that there's much more to do, including visiting the castles and museums.