San Valentín 2022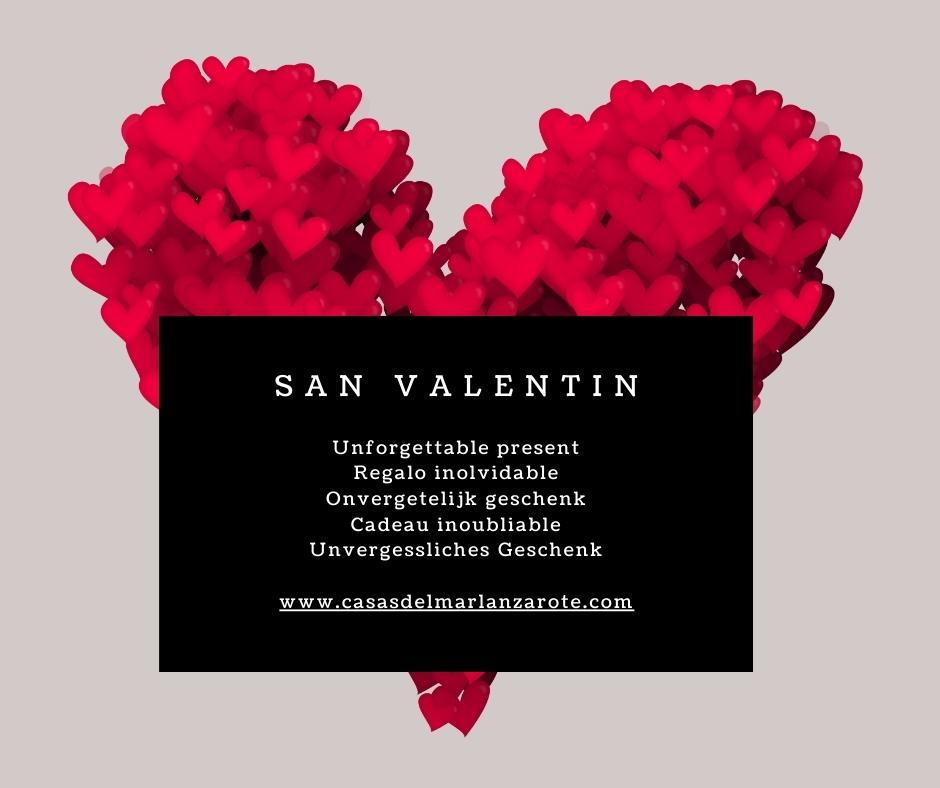 Ik word maandag wakker en denk aan jou,
op dinsdag realiseer ik me dat jij alles bent in mijn leven,
en op woensdag zie ik duidelijk dat we voor elkaar gemaakt zijn,
en ik vraag me donderdag af of het mogelijk zal zijn dat
op vrijdag zal ik nog meer van je houden,
dan komt de zaterdag, en ik ben blij te weten dat het morgen zondag is
en dat er weer een geweldige week aan jouw zijde begint!
Speciaal voor jou… een superexclusief valentijnscadeau,
geef een reis naar ons kleine stukje paradijs en wij
garanderen de meest romantische week in tijden voor jou!
Hoe werkt het?

– op 14 februari 2022, Valentijnsdag, sturen we een sms, een WhatsApp-bericht of een e-mail in
jouw naam aan je geliefde
– we voegen de bovenstaande tekst toe, ondertekend met jouw naam
– we vermelden dat dit bericht je recht geeft op een onvergetelijke vakantie in ons kleine stukje paradijs in
Lanzarote (Casa Esquina, Casa Helena of Casa Azmira del Mar)
– als geschenk van ons bieden wij jullie de eerste ochtend een romantisch ontbijt met heerlijke bubbels aan
– je kunt een heerlijke wellness verwennerij toevoegen met onze exclusieve producten van Lanzarote of romantisch
dineren 's avonds in uw accommodatie (we kunnen u een prijslijst sturen met de extra mogelijkheden)
– je betaalt slechts 50% van de gemiddelde prijs voor een verblijf, namelijk 350€, het saldo betaalt je pas bij de defintieve
reservering
– dit unieke cadeau blijft 2 jaar geldig t/m 14 februari 2024

Heeft u vragen of wilt u uw exclusieve Valentijnscadeau reserveren voor uw geliefde , neem dan gerust contact met ons op, het aantal cadeaus is beperkt om onze bekende service te kunnen garanderen.

Een hele warme knuffel en romantische groeten,
Carina & Filip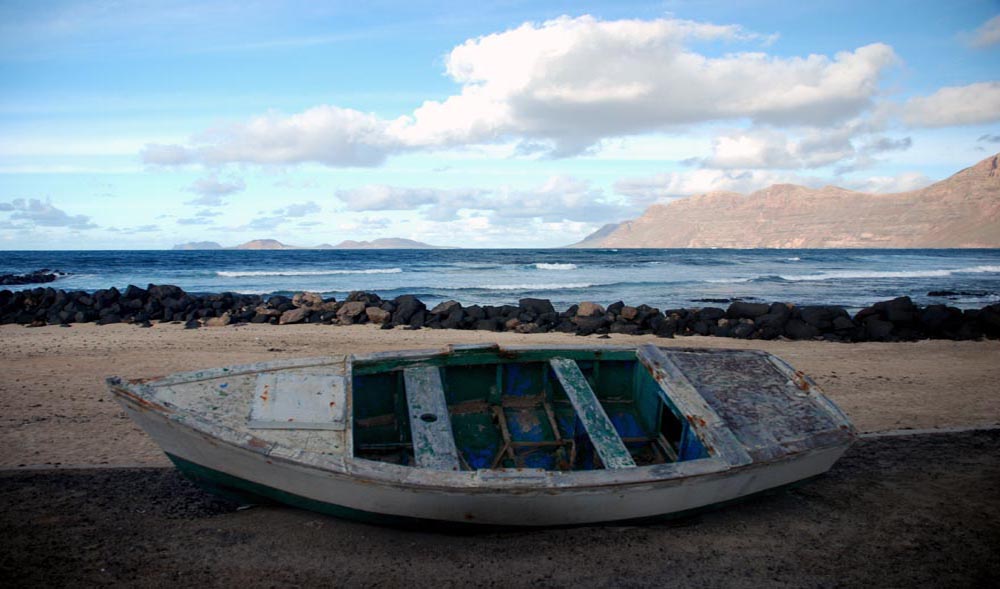 Interesse in een van deze unieke aanbiedingen?
Vul dan gerust onderstaand formulier in en we nemen binnen 24 uur contact met je op!