Casa Esquina del Mar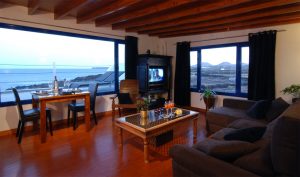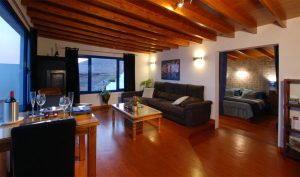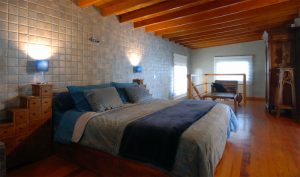 1st line apartment with unique sea view 
"a very luxury and romantic apartment" on the first floor,
with stunning and unforgettable ocean views!

The perfect place for 2 persons.

 
This 1st line luxury apartment with all modern conveniences is an open plan  apartment:
√ private heated Jacuzzi
√ big sun orientated outside terrace
√ high-quality exclusive furniture
√ ocean orientated living room
√ fully equipped kitchen with oven, microwave, freezer, fridge, dishwasher, washing machine, …
√ beautiful bathroom with rain shower
√ satellite television (all international channels available)
√ DVD player and music installation
√ WiFi connection
√ spacious master bedroom with a kingsize bed for 2 persons
√ hair dryer & iron
√ bath  & bed laundry, bath- & kitchen towels, beach towels, bathrobes are provided free of charge   
P.S. On demand we can provide a baby bed.  
To make your holiday "truly unforgettable", we offer our famous gastronomic service, in this unique sea view location.
You can choose from 2 packages,
          Casadeluxe:
√ 7 nights / 2 persons
√ breakfast every morning 2 persons
√ 995€ for 2 persons

          Supercasa:
√ 7 nights / 2 persons
√ breakfast every morning 2 persons
√ 4x gourmet menu* served in your accommodation
√ 2x Anti-stress back massage with soft warm oil, perfect to recover your balance
√ 1495€ for 2 persons
* our gourmet menu includes an aperitif with starter, main course, dessert and wine.
For a stay of 10 nights or longer price on demand.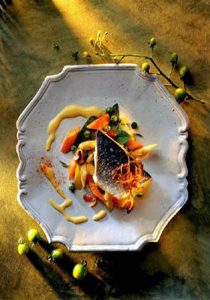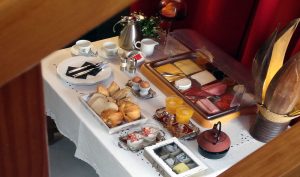 To see more pictures of this 1st line apartment scroll down.
Check availability now!
*from 840€ / week for 2 persons
included
√ welcome present
√ WiFi connection
√ end cleaning
√ taxes
√ water
√ electricity
√ bed- & bath laundry
√ kitchen- & bath towels
√ beach towels
√ bathrobes
√ the welcome service at the airport
If you want to come to enjoy this unique villa with private and heated pool with more then 2 persons price on demand,
for children, we have special prices depending on their age.
A rental car?
The company we're always working together with can offer you very interesting prices without any hidden costs.
Ask for a quote you will be surprised!