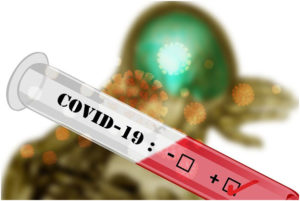 Covid – 19 & Lanzarote
The Canarian Island Lanzarote…  one of the safest places for your unforgettable holiday!
The Canarian government is doing everything to guarantee Lanzarote a European holiday destination without fear for a Covid -19 infection and enjoying life in the sun like before.
Therefore they made a new decree, published on the 31st of October 2020.
A newly published decree is stipulating that anyone who wants to come and enjoy tourist accommodation must be able to present a negative test result for Covid-19.
The test must not be older than 72 hours before arrival.
The certificate Covid – 19 must contain
the date & time of the performance of the test,
identity of the person tested,
name of the laboratory that took the test,
the result of the test.
Travelers are advised to download the mobile app "Radar Covid" and keep it working during his stay and up to a minimum of 15th days after his arrival in his home country.
These two specific measurements are unique in Europe, also the inhabitants of Lanzarote are following the necessary rules to avoid infections very strictly and make it therefore possible for "you" to travel to Lanzarote and enjoy your holiday in peace and security.
P.S. If you follow these rules you are covered by the insurance of the Canarian government for all supplementary costs (such as medical costs, accommodation costs, …)
if you become infected with covid 19 during your stay.