Viviendas Vacacionales… what about this now?
When were you last at the bakery for your blood test?
Strange question?
Of course … no one goes to the bakery for medical advice!
But when it comes to your well-deserved holiday many people still venture on slippery ice.
Book with anyone and therefore do not book with a specialist.
Everyone knows the stories …
"on arrival, the address did not exist from our sunny location …"
"the beautiful house … there was already another couple present!"
"that beautiful sea view … yes that was the mural on the apartment block next to it"
"the bedrooms for the children, yes, we had to use the sofa in the living room"
"cosy our first terrace on arrival … no no first clean everything"
and so we can continue for a while, every week we hear the most incredible stories.
To ensure that your well-deserved vacation is a carefree holiday, therefore always reserve
with a host / hostess who has the "Viviendas Vacacionales" license.
You can recognize them on this sign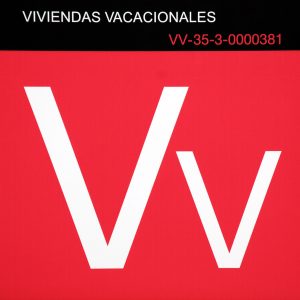 When holiday locations are offered in Spain, also in the Canary Islands
and on Lanzarote, the Viviendas Vacacionales license is a legal requirement.
The recognition is granted by the government provided that it meets many conditions and guarantees
as a guest, you have the guarantee to be a host at a recognized holiday location.
What does Viviendas Vacacionales mean for you as a holidaymaker?
√ guaranteed quality by the government "Viviendas Vacacionales" License
√ publicity and photos are truthful
√ free option to search for your flights
√ help in finding flights at the best price
√ If necessary, we help you book your flight
√ best price/quality guarantee
√ assistance with every problem during your holiday
√ booking cheap car hire without hidden costs
√ secure payments by bank transfer or PayPal
√ We speak your language
√ personal welcome at the airport … the perfect start for a carefree holiday
A place, an island, a resort that you will never forget!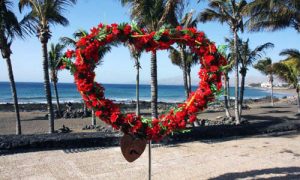 We are looking forward to welcoming you and guaranteeing you
an unforgettable holiday with our neighbour "the ocean"