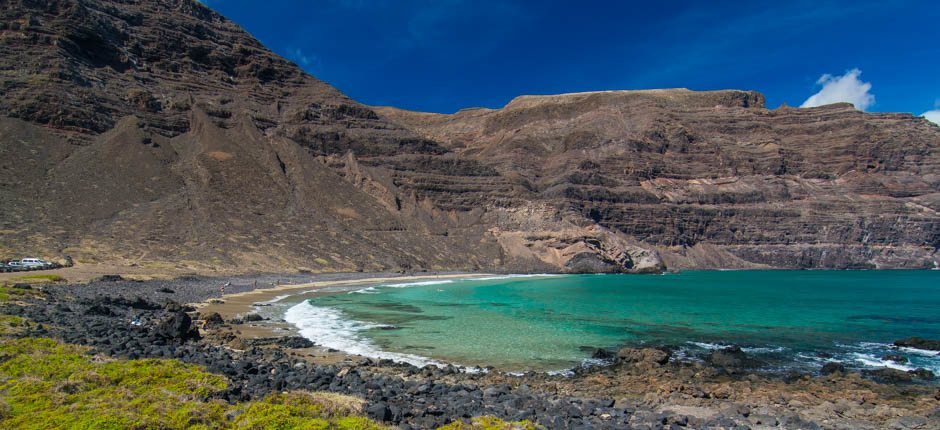 The most exotic and one of the most northern surprising beaches on Lanzarote is a surfer's paradise and an unbeatable destination
if you are looking for sunshine or trekking with impressive views.
Known as La Cantería, this beach of pale fine sand is situated next to the fishing village of Órzola,
which is the connection point with La Graciosa and the other islets of the Chinijo archipelago and a real joy to visit.
The feeling of peace and freedom which you are guaranteed is priceless, despite being close to the fishing village.
The name of La Cantería turns up in many surfing conversations and not exactly in beginners'.
However, in a few minutes either on foot or by car from Órzola you will find the perfect haven,
just take a book and something to eat and enjoy the day on this surprising beach.
With excellent views of La Graciosa and protected from the wind by the cliffs of Famara,
there is another cove easily reached on foot at low tide. This corner of the island can compete with any natural place in the Canary Islands